ACTIVITY
Delicious BBQ course (from 2 persons)
BBQ at Seryouan is more convenient than ever.
Beef, seafood, vegetables, etc. are all provided.
(*Free rental service of conventional BBQ ovens and charcoal is also available.)


1)Seryouan's Special BBQ A Course
Satisfying set with appetizer and steak meat

Price 6,000 yen per person (excluding tax)


Assorted appetizers
BBQ Skewers
Japanese Wagyu Beef and Vegetable Skewer
Satsuma pork and vegetable skewer
Seafood scallop, shrimp and vegetable skewer
Sauce, bacon and vegetable skewer
Japanese wagyu beef steak
Shrimp and vegetable ajillo with bucket
Vagnacauda Sauce
Salad
2) Seryouan's Special BBQ B Course
You can enjoy a variety of foods.

Price: 4,800 yen per person (tax not included)


BBQ Skewers
Japanese Wagyu Beef and Vegetable Skewer
Satsuma pork and vegetable skewer
Seafood scallop, shrimp and vegetable skewer
Sauce, bacon and vegetable skewer
Shrimp and vegetable ajillo with bucket
Vagnacauda sauce
Salad
3) Seryouan's Special BBQ C Course
Very tasty wild boar meat
Seryouan's peony hot pot

Price 7,500 yen/person (tax not included)

Wild boar meat is delicious and very healthy!
It is lower in calories and higher in protein than beef or pork.
Most of the white meat is collagen, which is good for your skin.
It contains less than half the amount of saturated fatty acids, which increase arteriosclerosis and obesity, of beef.
This is a gentle meat that even children can enjoy.
Amago skewer/bone wine set

Delicious "Amago" raised in the clear stream of Seriouan.
1)Grilled skewer price: 650 yen per fish (tax not included)
2)Bone wine set / 1 set price: 1,000 yen (tax not included)
* Irori usage fee: 2,000 yen (tax not included)
Aamago fishing

Amago, the queen of mountain streams, is a very delicate fish and requires difficult fishing.
Anyone can easily catch it in Seryouan's fishing pond.
Price: 1,000 yen/set (tax not included) (includes fishing rod, traps, and bait)
Pizza oven

This is an authentic domed pizza oven.
Pizza baked by far-infrared rays emitted from the wood fire in the oven is exquisite.
Fee: 2,000 yen (tax not included) (including firewood and instruction fee)
Mugwort steamed

Medical treatment using a scalpel Mugwort grown in the water of Seryou in "Tamba Highlands National Park" is used.
Mugwort, known as the queen of herbs, has a variety of beneficial effects.
Mugwort is boiled in natural water and the steam is absorbed through the skin to warm the whole body.
Both body and mind are healed and refreshed.
Price: 3,000 yen/person (tax not included)
Time required: approximately 1 hour
Guide to the hidden waterfall "Haiya Falls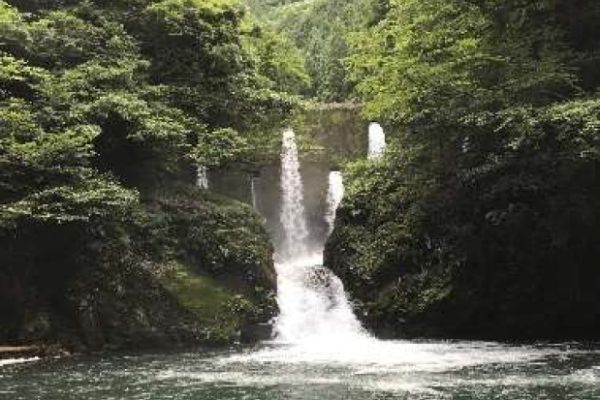 This mysterious waterfall is not well known even to the locals.
You can fully enjoy the atmosphere full of negative ions.
Price: Free
Time required: about 1 hour
Rental bicycles Price 500 yen per bicycle (tax not included)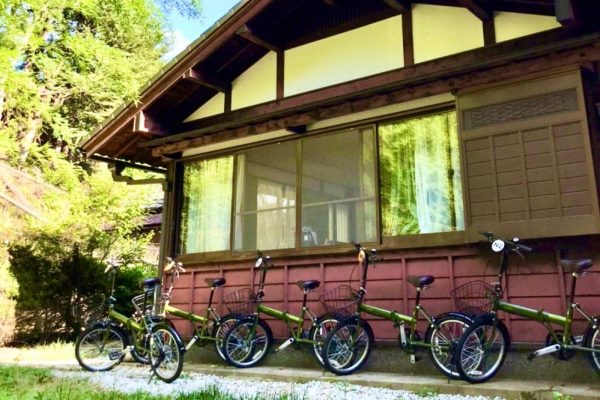 This bicycle is equipped with Free Power (an assist function that uses the repulsive force of the silicone built into the gears), so you can easily climb hills.
Seryou is also designated as Kyoto Tanba Kogen National Park and is characterized by its abundant nature, and riding a bicycle through it is sure to be a relaxing experience.
*The cost of the bicycle will be settled locally.